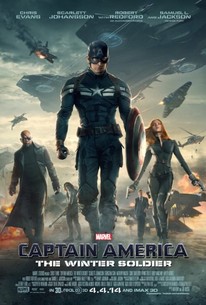 After seeing
Wonder Woman
last week I claimed it was my favourite DC movie so far. It definitely is but, considering that it's only the 4th, that isn't really saying much. It's not like the mind fuck of trying to work out which is the best Marvel movie. Most of the time my favourite will be whichever was the last film I saw but that's only because my attention span is the same as a bloody goldfish. It also comes down to what you consider important for making a good film. I mean, a well-made film isn't necessarily going to automatically entertain you the most. And, likewise, a super fun film isn't necessarily going to be good. In a job interview a few years ago, whilst discussing this blog, I was asked what my favourite film was. Now, this is a terrible question to ask anyway but in an already stressed environment I almost collapsed. I ended up by garbling an answer like "I know it should be something classic like
Citizen Kane
but it's probably more like
Space Jam
." It's a cop out but I think it raises a good point. The films that regularly grace the top of 'the best films ever made' lists aren't necessarily the ones that you watch about 7 times a year. So do I chose something like
Thor
that I know isn't the greatest but is so much fun to watch? Or do actually pick the greatest film in the franchise? Well, it's been a while since I've seen that one so it's probably time I revisited it. Oh, and fancy that, it happens to be Thursday too.
Oh what a difference a film makes. Before I saw
Winter Solider
I had very little interest in both Steve Rogers and Chris Evans. Now, he's one of my favourite heroes in the MCU and my love of Chris Evans is threatening to overthrow my love of Chris Pratt. Hemsworth is still top and, I'm afraid, Chris Pine never really stood a chance. This was never a race for the top Chris spot in my heart but it was all about second place. The
first Captain America film
felt like a super rushed effort to get us to
The Avengers
before people got too distracted. It wasn't a bad film by any stretch of the imagination but it certainly felt a bit too retro and hokey. So, as excited as I was to see Bucky return as the Winter Solider, I wasn't exactly on the edge of my seat waiting for the sequel. What a fucking idiot I was back then.
The Winter Solider
is, hands down, the greatest Marvel film that has ever been released. Don't get my wrong, others come super close but this was the greatest all round film to come out of the studios. It was so unexpected. Not only did it completely change the tone of the character after the first movie but it broke the dreaded sequel curse that had afflicted both
Iron Man
and
Thor
. Yes, it might not have the relaxed and silly feel that
Guardians
has and or the great dialogue of Joss Whedon's
The Avengers
; what it does have is everything else. It has a narrative that feels contemporary and relevant... or as relevant as a comic book movie can be. There are some great performances and a whole host of great new characters. It has action, excitement and emotional struggle. Cap has lost a lot of the campy feeling that weighed down the first film and is finally ready to show you what he can do. Turns out it's fucking great.
After the events of
The Avengers
, Steve is trying to get to grips with the modern world whilst also helping out with any mission SHIELD needs his help with. Until Nick Fury discovers that the agency has actually been infiltrated by HYDRA agents. Turns out the group that Steve thought he had died stopping way back in the War have actually survived and waited until the perfect time to strike. They have possession of an algorithm that can reveal the identity of anyone who would potentially stand in their way and plan on unleashing deadly weapons to take them all out. There's also the case of the mysterious super soldier that HYDRA seem to have at their disposal: a mam known only as the Winter Soldier. Cap must find out who he can and can't trust as he tries to prevent the Nazi group carrying out their plan for mass murder. Thankfully, he has Black Widow (Scarlett Johansson) and new friend, Sam Wilson (Anthony Mackie) by his side, as well as a few more familiar faces.
The Winter Solider
is a fantastic narrative that offers a suspense-filled political drama and an action-packed superhero movie. It also features plenty of soul searching for Steve as he comes face-to-face with people from his past. The story feels a lot more grown up than the Nazi chasing plot of the first film and, because it is based in the contemporary world, feels more relevant and cutting edge. There is plenty of action to keep you involved and the tension builds until the epic finale. Although, I will admit that there are certain issues and
Winter Solider
isn't immune to the MCU's final showdown rule where a huge structure falls to the Earth and causes untold amounts of damage. The narrative is full of great ideas but there is a lot going on. Certain sideline characters are introduced clumsily and not really given time to shine. There are a lot of parts to juggle and a lot of exposition to get in. However, for the most part, the film handles itself incredibly well.
Winter Solider
is not the perfect film but it is the closest that Marvel has come to perfect. The Russo brothers do a great job taking over the reigns and allow the character to step out of his previously camp light. This is when Captain America stopped being a throwback and started being relevant in the landscape of contemporary film. It was a partnership that worked so well that the brothers returned to direct the equally great third film in Cap's series,
Civil War
. I know there will always be disagreements about what is the greatest Marvel film but, for my part,
The Winter Solider
never fails to entertain me. And that's all the really matters.